The Best ABA Program for Your Child.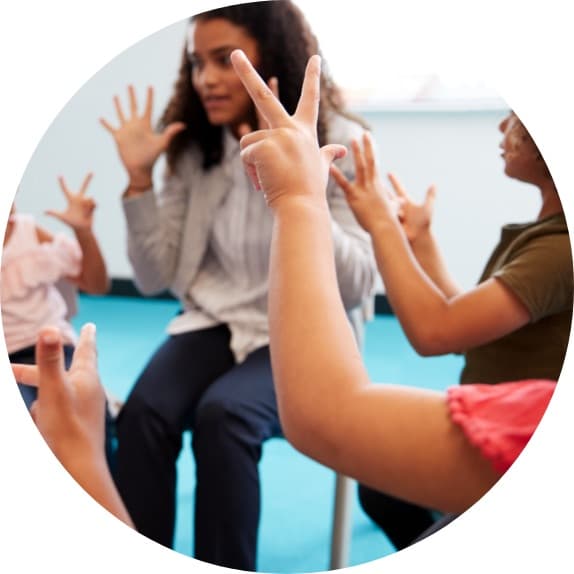 Listen-2-Me is dedicated to providing high quality based Applied Behavior Analysis (ABA) to families throughout Orange, Riverside, San Bernardino, San Diego, and Los Angeles County.
Where
every child

is empowered.
This company was established to provide a new way of supporting and teaching individuals impacted with autism spectrum disorder and other developmental disorders. Our main objective is to prevent more individuals from becoming into "robots" based on old ABA techniques. As a parent of a child with autism and ADHD, this company was established to support and teach families that ABA is not about controlling children, but helping children learn how to communicate with us and enjoy being themselves. We do not do any ABA work at the table; we do not teach "I want"; and most importantly, we do not "train" our kiddos for 100% compliance. Instead, we utilize the same ABA principles in a more natural way that captures the child's internal motivation, which allows for faster learning and long-term generative learning.
Listen-2-me LLC will be accepting new patients in the Lone Star State of Texas starting January 1, 2023.
We are accepting clients in Houston and Austin.
Please call 832-353-1599 for more information. 
Out-of-network Insurances
Every child will have a BCBA monitoring and evaluating the effectiveness of their treatment plan and progress.
Invite you to inquire about how ABA can be fun for your child while learning to communicate with you.
Your child has the right to learn in the most fun way possible.
High customer satisfaction
When working with students and children with autism spectrum disorder (ASD) that had ABA therapy with agencies and BCBAs, it hurt me to hear "I want," "all done," "more," and using other monotone phrases when interacting with me and other individuals. I knew I wanted to change this as ABA is not about making children robots, but empowering them with the necessary skills to reach their potential. This is why Listen-2-me LLC was established, to give families a chance to know that there is a way to use ABA principles to help children learn and communicate without having them become "robots."
Let us be part of your child's journey of learning.
All our staff are dedicated to making a difference in every child we accept into our company. You have a dedicated CEO who understands the meaning of working hard and wanting to support every family that seeks high quality ABA therapy.
We want to positively impact the lives of every child with autism and other developmental disabilities. Why not join us in this journey?
Interested in working as a behavior therapist with children with autism and other developmental disabilities.
If you are a behavior analyst and looking for a company that values each employee and lots of growth opportunities.
Board Certified Behavior Analyst is needed in Anaheim, CA. Design, implement, modify, and monitor Individualized Treatment Plans for clients on caseload based on assessment results. Conduct functional behavioral assessments and/or functional analyses of problem behavior and develop behavior intervention plans as needed. Document progress on goals by designing and implementing data collection procedures in order to inform treatment modifications from data-based decisions. Regularly review client-related documentation and data collection, providing feedback to team members as needed. Instruct, motivate, and assist clients to learn and improve functional activities. Train Behavior Technicians in Verbal Behavior and ABA techniques. Maintain ongoing communication with parents and caregivers, including the provision of training and instruction on behavioral strategies and implementing ABA teaching methods in the home. Create and submit scheduled progress reports to insurance providers. Fidelity checks and performance reviews for supervised staff, providing coaching and feedback as indicated. Other related duties as assigned or requested.

Req. Master's degree in Applied Behavior Analysis. Must have Board Certification as a Board-Certified Behavior Analyst (BCBA) and in good standing with the BACB. 9-5, 40 hr/wk. Salary offered: $49000.00 per year

Mail resume to Listen-2-me LLC at 421 N. Brookhurst Street Suite 130, Anaheim, CA 92801
Visit us

at one of our locations.
2701 Alessandria Ln League City, Texas 77573-2289.
421 N. Brookhurst St. Suite 130, Anaheim, CA 92801